Search found 186 matches
Tue Aug 03, 2021 1:56 am
Forum: Customs
Replies: 282
Views: 173558
Well.... as suspected, the newly revealed Keys of Marinus set includes Voord, so that figure has been pulled from the line-up. As always, if anybody grabbed the files before I took them down, out of respect for Character Options, I ask that you not repost them anywhere else or share them around. Onc...
Sat Jul 17, 2021 9:54 am
Forum: Figures
Replies: 177
Views: 33110
But it's the bathing costume Hartnell figure that ends up being the must-have Christmas gift of 2021.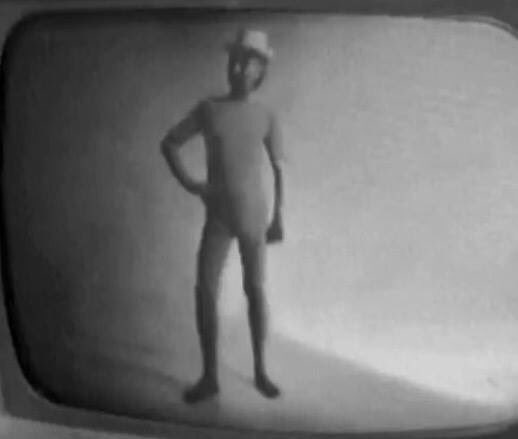 Sat Jul 17, 2021 9:36 am
Forum: Customs
Replies: 575
Views: 312035
Incidentally, I predict the 80s light-up console will reach $500 before it's over. https://www.ebay.com/itm/174828333799?ssPageName=STRK%3AMEBIDX%3AIT&_trksid=p2060353.m1431.l2649 Your prediction was a little ambitious, it went for fust a little over $400 in the end. Which is still a lot. I still f...
Fri Jul 16, 2021 9:24 am
Forum: Customs
Replies: 282
Views: 173558
So now that the auctions are over, what's the grand total? :) Without giving an exact figures, let's just say that some very generous people basically just payed for my Phrozen Transform printer, my Revopoint Scanner, all the hosting fees for the website, and most of a year's supply of resin. :o Th...
Fri Jul 16, 2021 9:07 am
Forum: Figures
Replies: 319
Views: 15403
If it was physically possible for my eyeballs to shoot out of my sockets like a cartoon wolf, they'd be doing that right now. After all the "leaked" information about the forthcoming B&M line-up, I wasn't expecting to be surprised by a stealth Online Exclusive set at 2AM on a Thursday night, but the...
Wed Jul 14, 2021 9:05 am
Forum: Customs
Replies: 282
Views: 173558
My AC has been broken for over a week during one of the hottest heat waves on record, and wouldn't you know it, as soon as it gets fixed, it immediately drops down into the 80's. Oh well... It does mean I was able to do a little bit of painting tonight. I'm still working on the Toymaker Robots that ...
Wed Jul 14, 2021 8:56 am
Forum: Customs
Topic: Emperor Omegas Customs
Replies: 223
Views: 109427
It's a laser cut wooden kit from eBay. https://www.ebay.co.uk/itm/133800783767?hash=item1f2725ef97:g:-1UAAOSw9GVb2NeK That's actually pretty impressive... and affordable too. I've seen some people doing laser cut versions of the arches and flooring for my 8th Doctor Console room, which makes sense ...
Tue Jul 13, 2021 2:46 am
Forum: Figures
Replies: 1073
Views: 287090
Yeah, I'm in the camp that thinks an interior is nice, but by no means an essential part of the toy. I'm guessing your average kid doesn't miss it, either, but hey, I could be wrong. Feh... kids today don't know how well off they are. Back in my day our TARDIS consoles had 5 sides , Davros had two ...
Thu Jul 08, 2021 8:39 am
Forum: Customs
Replies: 282
Views: 173558
The prototype auction may be in full swing ( only 5 days left! ) but that doesn't mean I've been slacking off in the new figure design department! No siree! I think I've got the "Infected Noah" head nearly the way I want it. I can't do too much more until I put together the body, since the infected ...
Wed Jul 07, 2021 7:30 am
Forum: Customs
Replies: 575
Views: 312035
Does it count as self promotion if I quietly mention that there are an unusually high number of custom figures from the classic series that have mysteriously appeared on eBay within the past few days?