DalekCheese

wrote:

↑

Tue Oct 08, 2019 3:38 pm

skifflebits

wrote:

↑

Tue Oct 08, 2019 1:50 pm

I'm curious to see that to-do list.

As am I.
It's the 3rd post on the first page of this thread: http://doctorwhotoys.net/forum/viewtopi ... &t=14#p156
As well as on the project website: https://www.3dprintingdoctorwho.com/todolist.html

The list is somewhat fluid as technology improves and I hone my skills and discover new techniques and tools.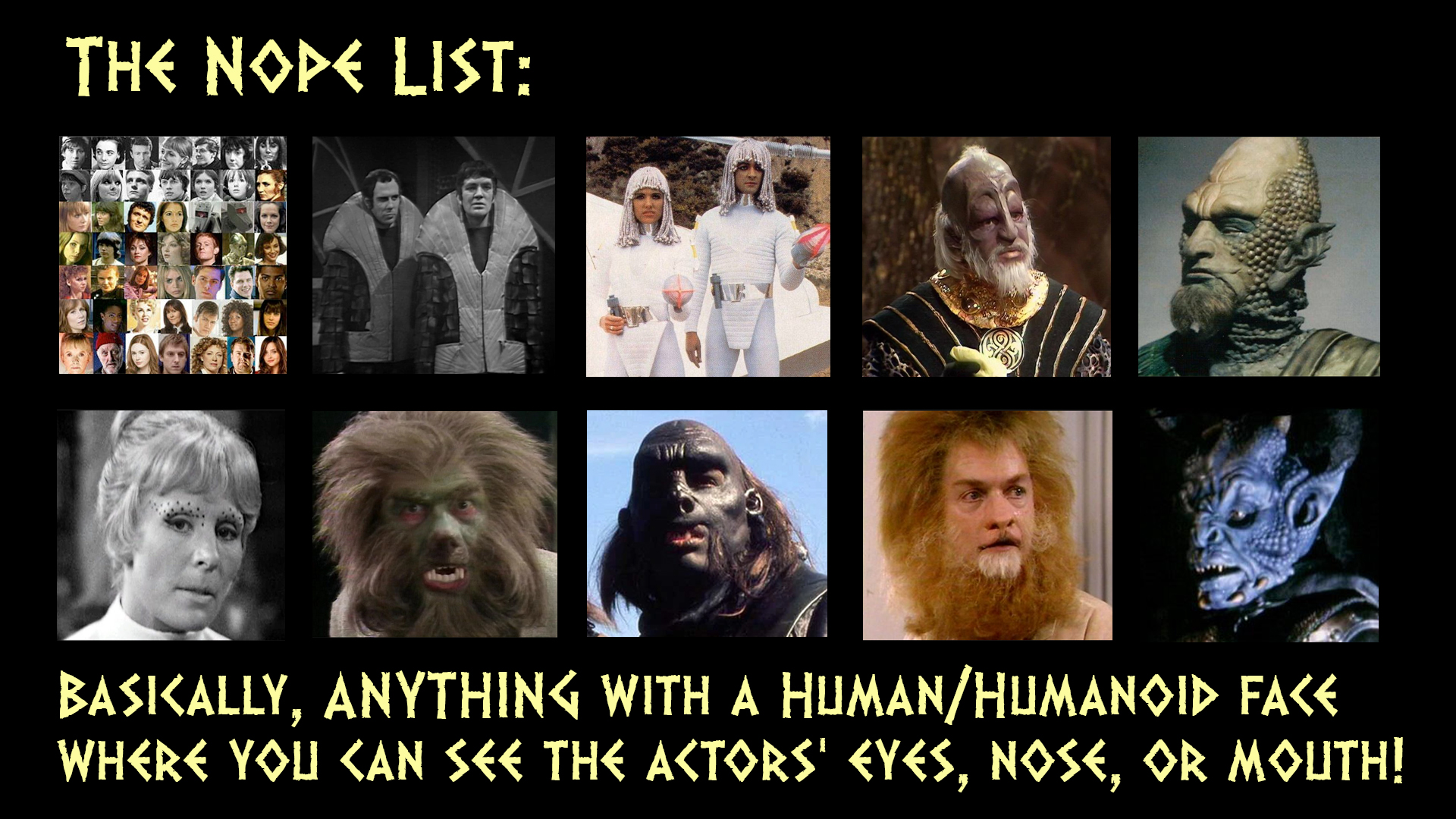 I'd say I'm now on the cusp of
possibly
being able to do some of those "nope list" humanoid figures, now that I have a resin printer, some slightly better face generation software, and a better grasp of using Meshmixer, but there's still a major bottleneck when it comes to TinkerCAD and importing high-polygon shapes. Additionally, the flexible resin that I've been using as an additive has the negative side-effect of washing out the finer surface details when printing, making the final print quality not much better than what comes off a standard filament printer.
I'll have to see how the Polly Wright figure turns out once I finish tinkering with it, but I suspect if I'm able to do faces at all, they'll have to be very generic non-actor specific ones like a Movellan, Drahvin, Ogron, Vogan, or Primoid. (Though I'm not going to build any of those from scratch myself. I'd have to find a fairly close premade body that somebody else designed, and then add bits and resculpt them in Meshmixer until it looks close enough to the Doctor Who monster in question.)