I'm still having frustrating printer issues, but on the plus side, figure #29 is progressing nicely.
No prizes for guessing what it's going to be: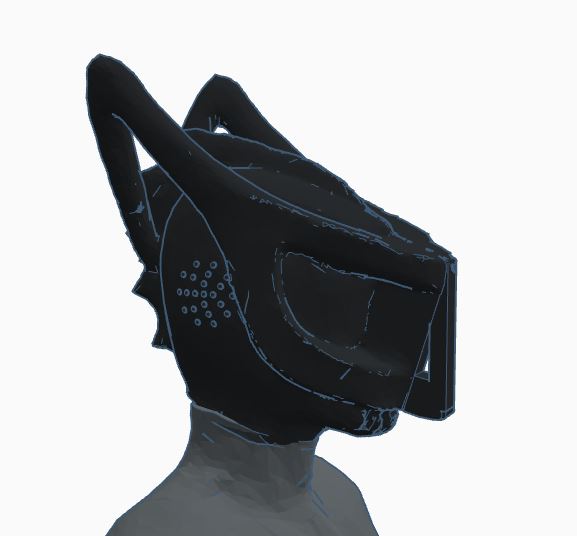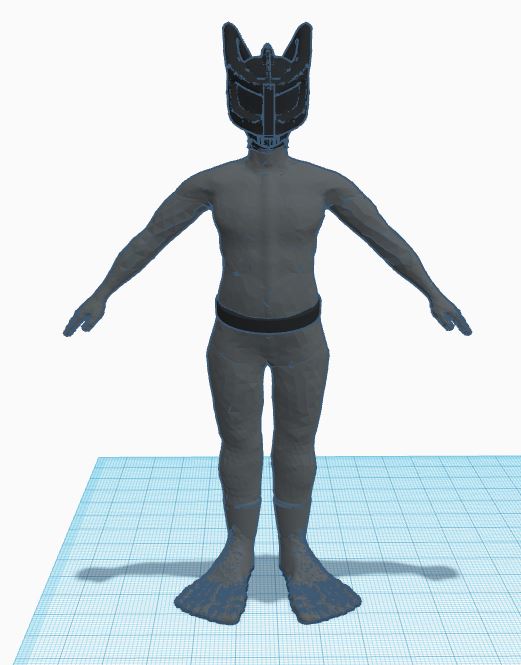 I've set aside the Polly figure for now, since the Voord isn't quite as badly impacted by TinkerCAD's upper polygon limit. (though it's still an issue.)
The Voord does have some rather tricky combinations of organic and perfectly flat elements like the front "nose" of the mask which required lots of juggling back and forth between Meshmixer (which hates uniform surfaces) and TinkerCAD (which can only do geometric shapes), but luckily the hardest bits are now done. The head may not be perfect, but I daresay it'll be a sight more accurate than the Eaglemoss figurine released a couple of years back that got several key details of the costume wrong.
Now it's just a matter of adding seams and other surface details to the body, and I can move on to the real purpose of this figure.... proving that I can recreate humanoid movement at 5.5" scale using only hard resin parts and a few 1.5mm brass rods. Theoretically I should be able to replicate and even *surpass* the level of articulation that most CO figures have, by combining my new spin socket design and elbow pivot into a single double-sided part, though in reality, the arms and legs are probably going to be too skinny to internally mount the socket sheaths, which require about 8mm of space. Still, the shoulders and possibly the neck should be okay.
If it works, which I'm fairly confident it will, I can then move on to figure #30, another mostly-humanoid shaped figure with complex movement that I've been dying to do for the last 3 years. It'll be a hell of a build, but I think I'm finally at a stage where I can pull it off.
Anyone for Fondant Surprise?