EDIT : This was original about The Thirteenth Doctor's outfits but I've updated to title to be about ANY outfit ideas for future incarnations
After a recent mix up over a tweet about The Thirteenth Doctors outfit it did get me thinking it could be a good idea for a thread, so what would you like to see?
Going by the "joke" photo (which I'm still hoping might come true) here are my thoughts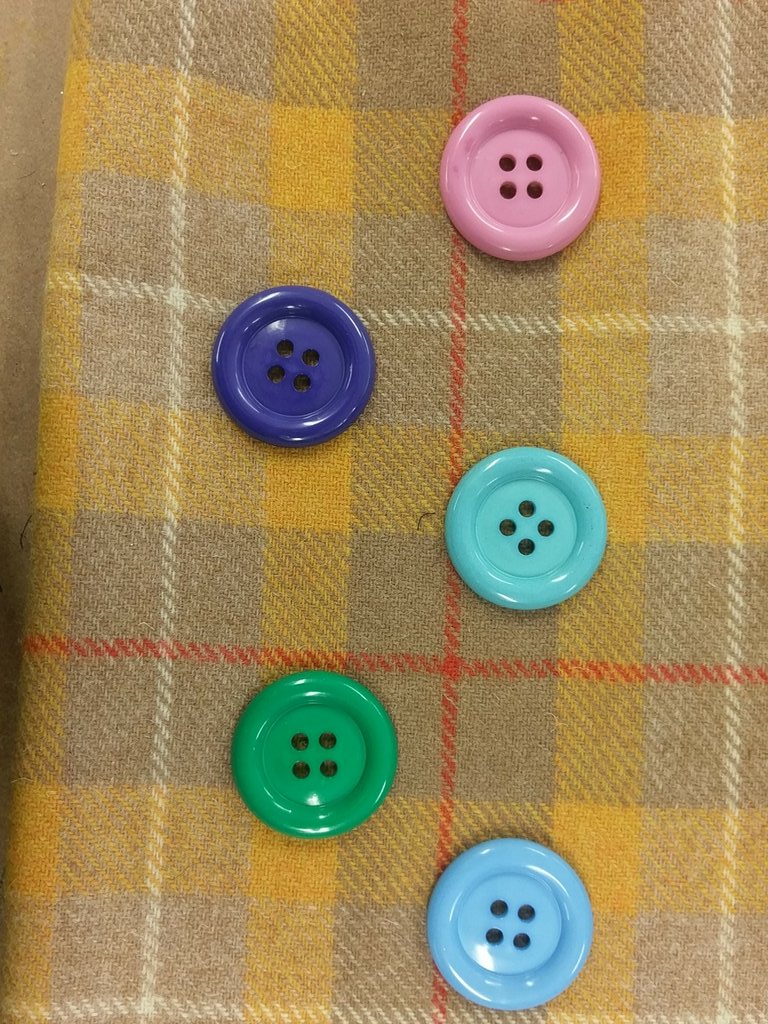 The "joke" reveal photo
Jacket :
Normal suit jacket in length but made up of a patchwork of materials, similar to the Sixth Doctors, but all in different shades of one colour
Under clothes :
Plain shirt (possibly with question marks on the collars) and a knitted cardigan over the top, perhaps with these different colours buttons the Cardigan was very underused in Capaldi's Doctor so I think it deserves a proper outfit!
Trousers :
Normally trousers but with the same pattern fabric as in the photo
Shoes :
Undecided, I actually wouldn't mind seeing the converse making a return but before that I actually think the kind of Third Doctor riding boot would look interesting!