013 - War Machine
Status:

Untested, may need work.
3-D Printer template: https://www.tinkercad.com/things/7DKtNlmtNN3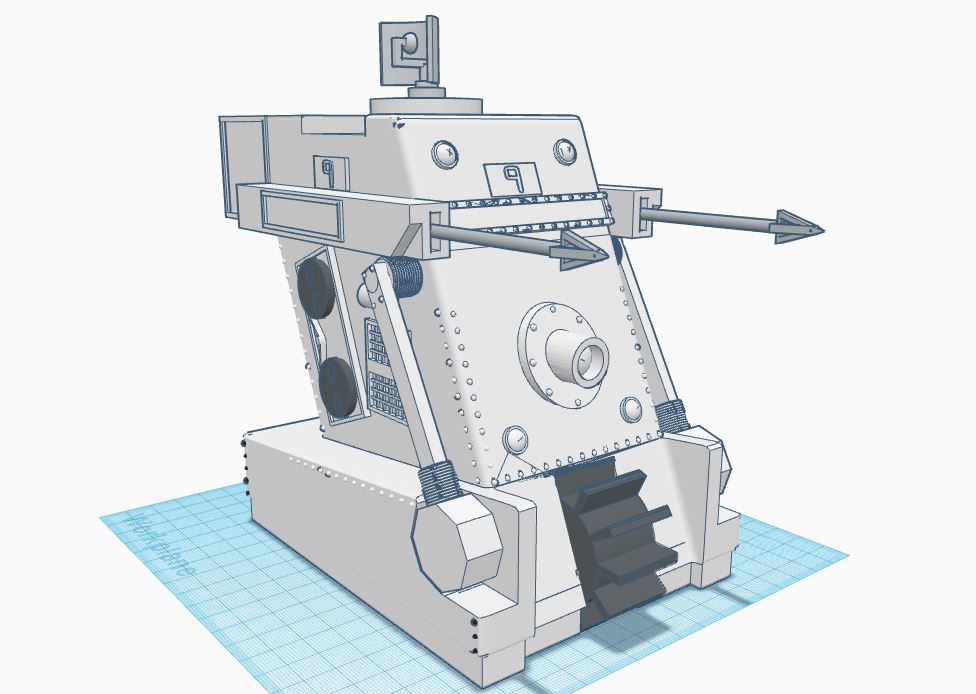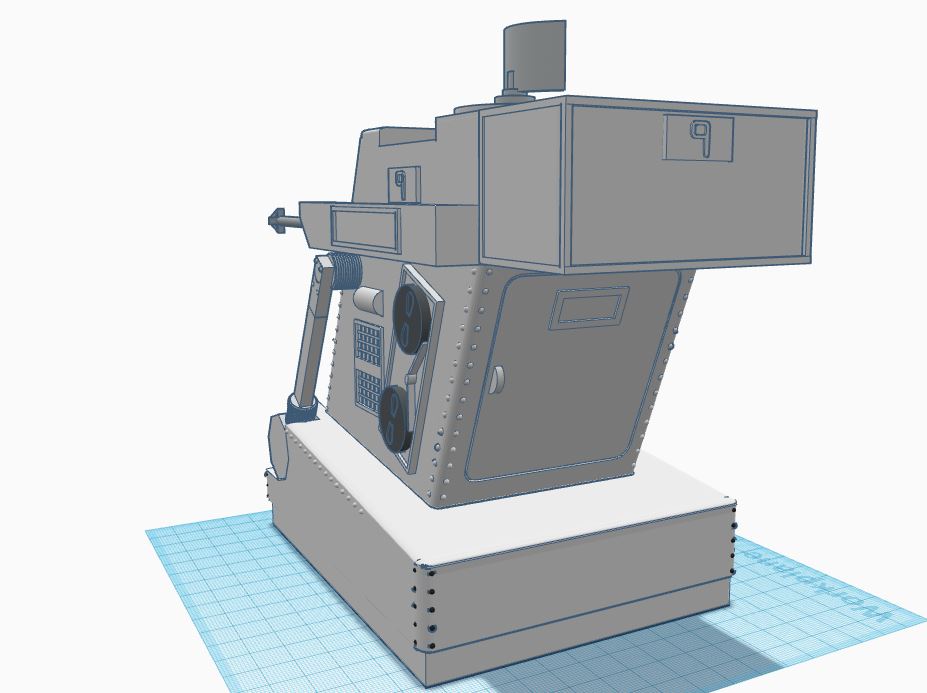 This is it. The crown jewel of my 3D printed figure collection! WARNING: There is A LOT of assembly required, and almost every piece will have to be printed separately! While still untested, this figure is designed to be fully playable without any bells and whistles. The addition of a simple rubber band will allow the radar dish on top to spin if wound the opposite direction. However, if you don't mind dropping $60 for two sets of GoBrix (available from Think Geek at this link:
http://www.thinkgeek.com/product/ipns/
) you can pimp out your War Machine with
full remote control support!!!!
A standard set of two motors can be used to add steering. Three motors will give you steering and remote control of the arms. Four motors will allow remote control of steering, the arms, and the radar dish on top!
http://www.strangecult.com/sa/who_toys/ ... embled.JPG