Info taken from TDWS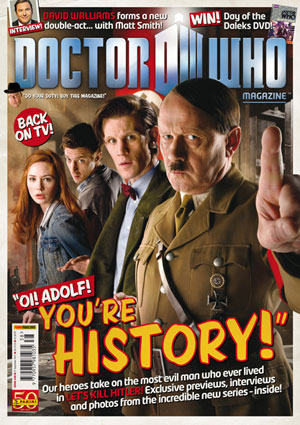 DWM Issue 438 – Published on Thursday 25 August 2011, price £4.50. Do your duty!
You can keep up to date with Doctor Who magazine, see larger images of this and other covers on their Facebook Page Here Or you can now follow them on twitter.