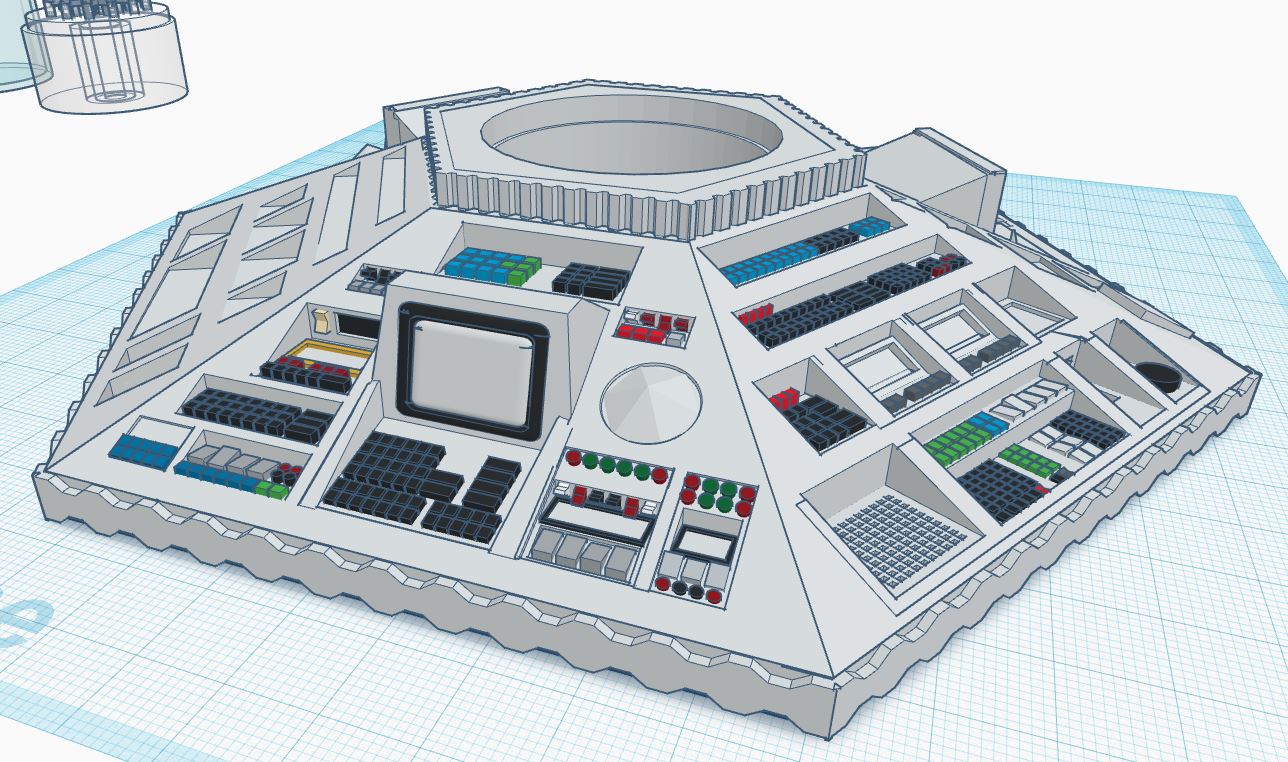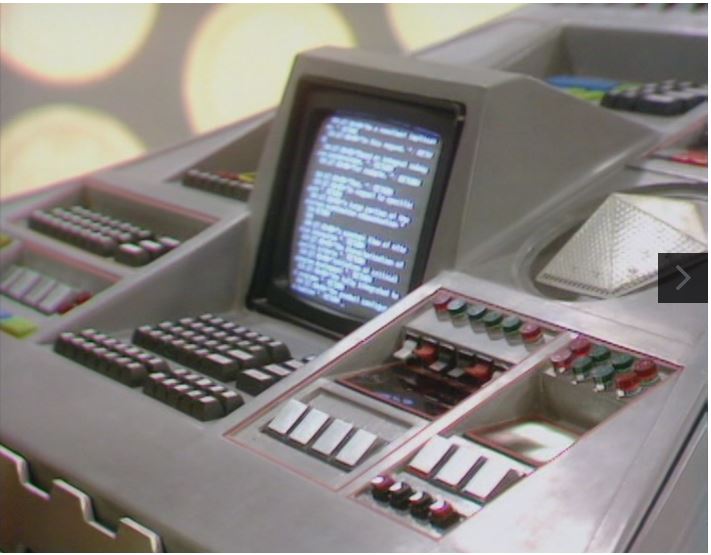 Another day, another panel done. This one was a bit tricker, since I had to completely resculpt the monitor (you can see it's a much more accurate shape compared to the other two I haven't swapped out yet) ans the far right corner was obscured in most reference photos, complicated by several of the buttons changing layouts over just the course of a few episodes,
(For some reason, the console in
Frontios
has a completely different top row of black buttons for just this story, but then switches back to a more standard blue/black red/white/black layout for the Colin Baker Era onward.)
I suspect that's probably because these panels were removable and where the squibs got loaded whenever the TARDIS had to explode (which, lets be frank, happened a lot) so they didn't always get replaced with identical pieces every time.
The Outcast wrote:

bluehinter wrote: replica console on display at the Doctor Who Experience

Sorry to go slightly off topic, but from what I've heard, the one at the Experience was the genuine article, just with a bit of refurbishment.

Anyway, to go back on topic, that console does look lovely.
It looks like they made a few mistakes and cosmetic changes during the refurb, though I suppose it's possible some of these "mistakes" may be changes that were made to the version last seen in
Battlefield
, since those sequences were shot in the dark, so I can't really say what it looked like during it's final on-screen outing.
The most frustrating mistake (when I was trying to piece together my reference plan) was the swapping of panels 1 and 3, which is only present in some of the photos I've seen, so I'm assuming it was corrected at some point during the exhibit's lifespan. On this particular panel, the DWE version is missing an entire row of buttons on the middle left section, and a couple of others in another. They also appear to have added real electronic buttons in place of what I'm assuming were originally sawed down red and green acrylic rods or some off-the-shelf automotive part, as used throughout the Peter/Colin eras. The nerve!