Ready for test printing:
022 - Kroton
Status:

Test printing now. May need additional fine tuning.
3-D Printer template: https://www.tinkercad.com/things/judigc4PsVy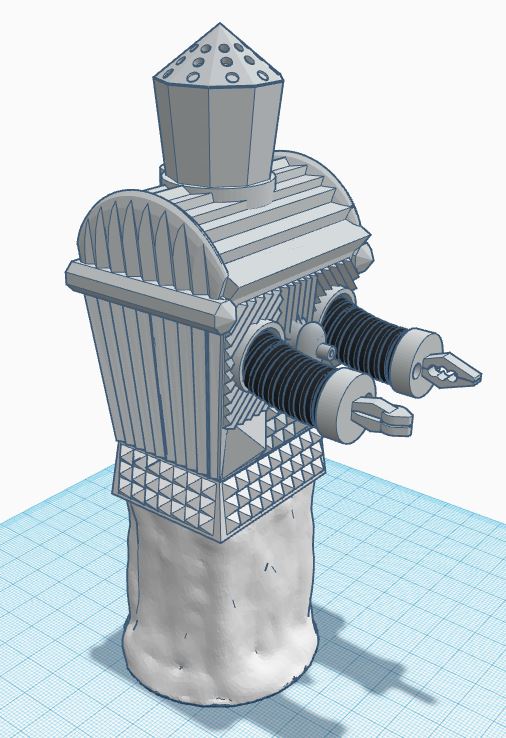 I've wanted a Kroton for a long time, but held off until I had the skills to do it justice. There aren't many points of articulation on this figure, but the head spins, the arms retract, and it can lean forward... a little bit. So pretty close to the full range of movement available on the original costumes.