skifflebits wrote:That is a big improvement.

Just how sophisticated are the clean-up tools in the #-Dsoftware you use? It seems like the basic shape is there. If this were a 2-D scan in Adobe Illustrator, you could probably smooth it pretty easily, but I have no idea what your software is like.
There is probably very sophisticated stuff out there... I just don't know how to use any of it. I use three pieces of software:
TinkerCAD
is my go-to builder, because it's very easy to use, but it's also very primitive in it's shape choices. You can add or subtract all sorts of geometric shapes, but it sucks for trying to create natural looking organic surfaces.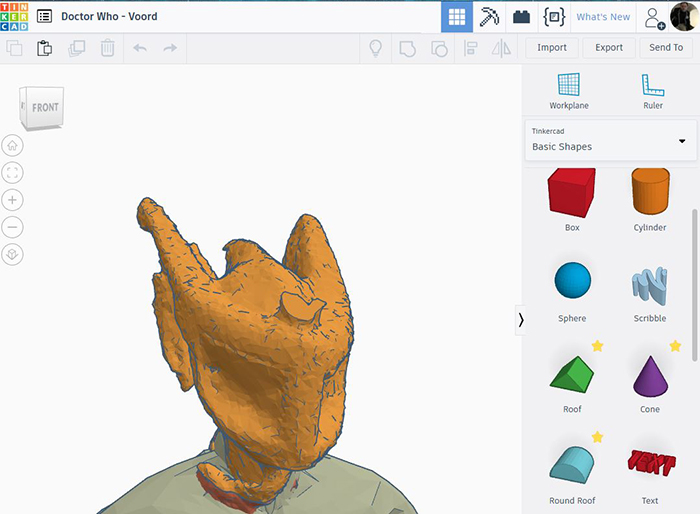 Meshmixer
is what I smooth and texturize stuff in. It's hard to control, but if I build or import something that has really noticeable polygons, or I need to smooth out rough/lumpy patches, it has it's uses. I can also reduce or refine the polygon count for certain areas to try to find a happy medium between maximum detail and what TinkerCAD will actually let me import.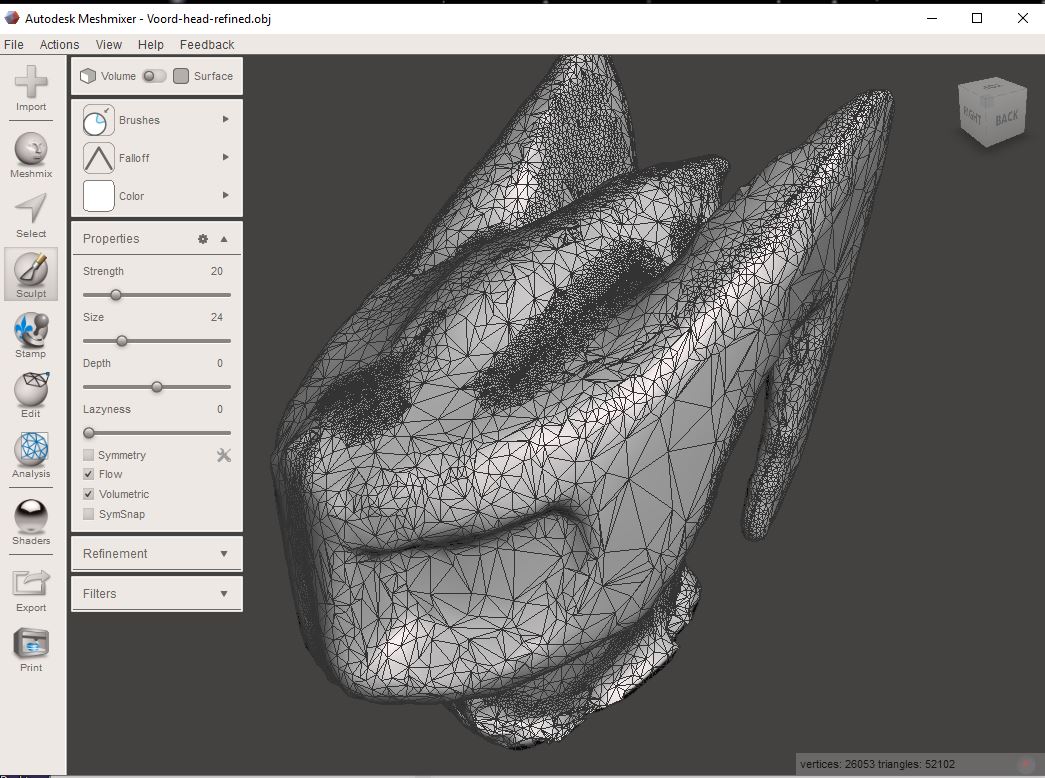 3D Builder
comes free with Windows 10, and I use it mainly to carve up and simplify objects when the polygon count gets too high. This affects the entire object as whole, so sometimes it's more advantageous to use this instead of MeshMixer. It also doesn't screw up flat edges the way Meshmixer does.