021 - Wirrn
Status:

Test printing now. May need additional fine tuning.
3-D Printer template: https://www.tinkercad.com/things/iAayJB1Fb6G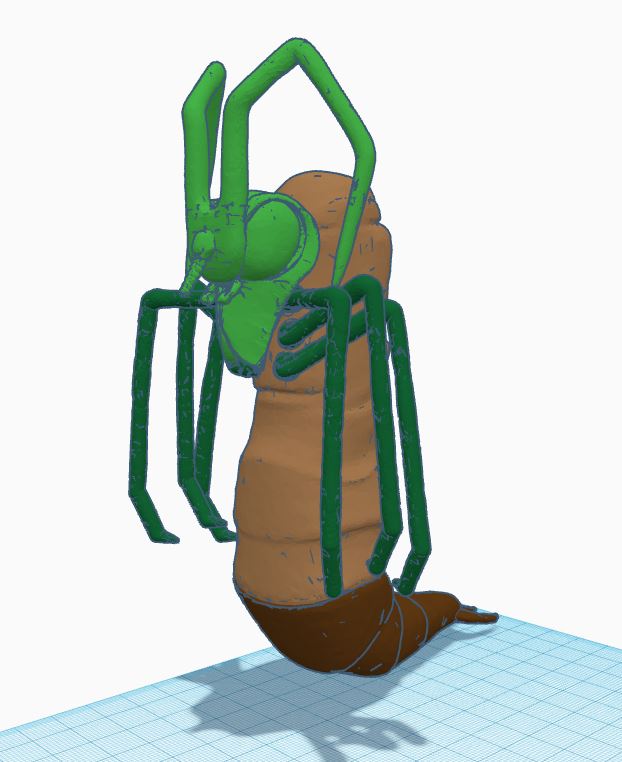 I've got the Wirrn body printing now. It's going to take about 20 hours for each section (I'm printing the butt at 100% fill so it'll have as much weight as possible, and hopefully keep the rest of the torso upright.)
I've gone ahead and made the TinkerCAD version live if anybody desperately wants to jump in, though probably best to wait until end of the week when I've had a chance to verify everything slots together as intended.
This figure took
waaaaaay
longer than expected, considering that I had
an excellent model designed by Hastran
to use as my template. Unfortunately, the spindly legs and low polygon count on the body took forever to clean up and smooth out. I'm still not wild about the leg joints, but I've messed with them enough for the time being.
Next up...
022 - Kroton