Moderator: CaptainJimiPie
---
KMCUSTOMS wrote:DOC11TARDIS5.jpgDOC11TARDISDW.jpgDOC11TARDIS2.jpg
---
Posts: 323
Joined: Tue Apr 11, 2017 12:57 pm
Location: Australia
Wow that looks good. Makes me wish I had the space to do something similar.
---
Posts: 1437
Joined: Fri Jun 10, 2016 11:36 am
Fantastic work!
Once again the fans show the manufactures how they could have made some so much better with just some simple additions!
YouTube : https://www.youtube.com/channel/UCI4Fyi ... g3P9H_ffdQ
Twitter : https://twitter.com/CaptainJimiPie
DeviantArt : http://captainjimipie.deviantart.com
---
KMCUSTOMS wrote:DOC11TARDIS4.jpg

KMCUSTOMS wrote:DOC11TARDIS5.jpgDOC11TARDISDW.jpgDOC11TARDIS2.jpg
I created the lightbox image on photoshop. Anybody is free to use it!
Attachments

TARDIS LIGHTBOX JPEG.jpg (165.24 KiB) Viewed 2845 times
---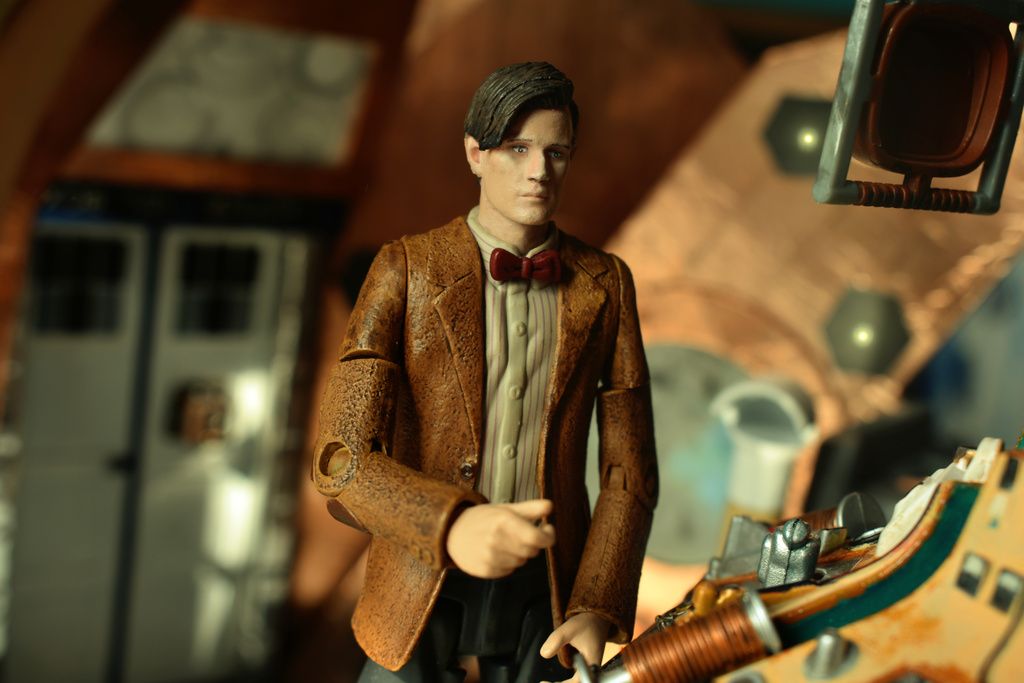 Also please check out my Instagram!
https://www.instagram.com/kmcustoms57/?hl=en
---
That's really nice, the thing I like best (and I'm going to try and word this carefully because Im a bit worried it won't sound like a compliment) is that it doesn't actually look like you've done anything. Let me explain, though, I never got that playset, I got the first one for Christmas 10 years ago, mostly because it was reduced right down in the woolworths closing down sale and my parents love a bargain, but I'd wanted one for ages and I really really liked it, the scale and detail and everything. Then the next one was released and I was so underwhelmed, it oooked cheap and fake and just so... like it looked smaller on the inside. Youve done such a good job of whatever you've actually done that it just looks like it always looked like that, I cant tell which bits are original features and which are improvements, partly because it all fits together so well aesthetically, partly because I don't have the original so what it looks like isn't hardwired into my memory like the first tardis. Its like Im looking at the original toy and discovering it was actually way better than I remembered. Youve done a very professional job is what I'm trying to say.

Sorry that was so rambley, I'm still in bed and I'm pretty sure I'm still asleep. Like what am I even doing here. If this is just a dream then you're welcome to just ignore me.
---
Posts: 4
Joined: Wed Jul 25, 2018 1:44 pm
Wow! This is another great piece. You certainly have an eye for TARDIS interiors.

You have expertly elevated the playset and managed to capture the whimsical nature of the original design by Ed Thomas.

Would love to see your take on the new Arwel Wyn Jones interior. Be great to see a TARDIS custom built from scratch.

Regards,

The Pickle King.
---
---
Who is online
Users browsing this forum: No registered users and 8 guests