Guess I'll add a topic to kick off this new section. Use this thread to post pictures of any miscellaneous Doctor Who toys you own that
aren't
part of the standard action figure lineup. I don't have that many, but: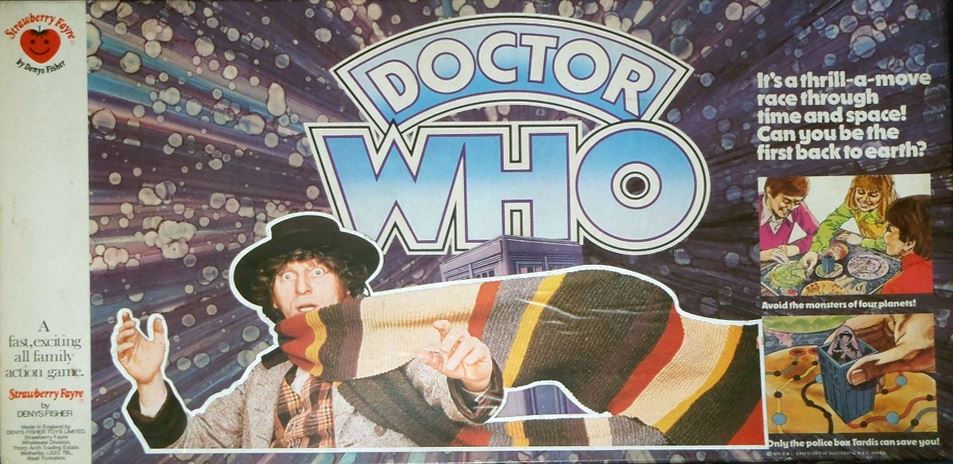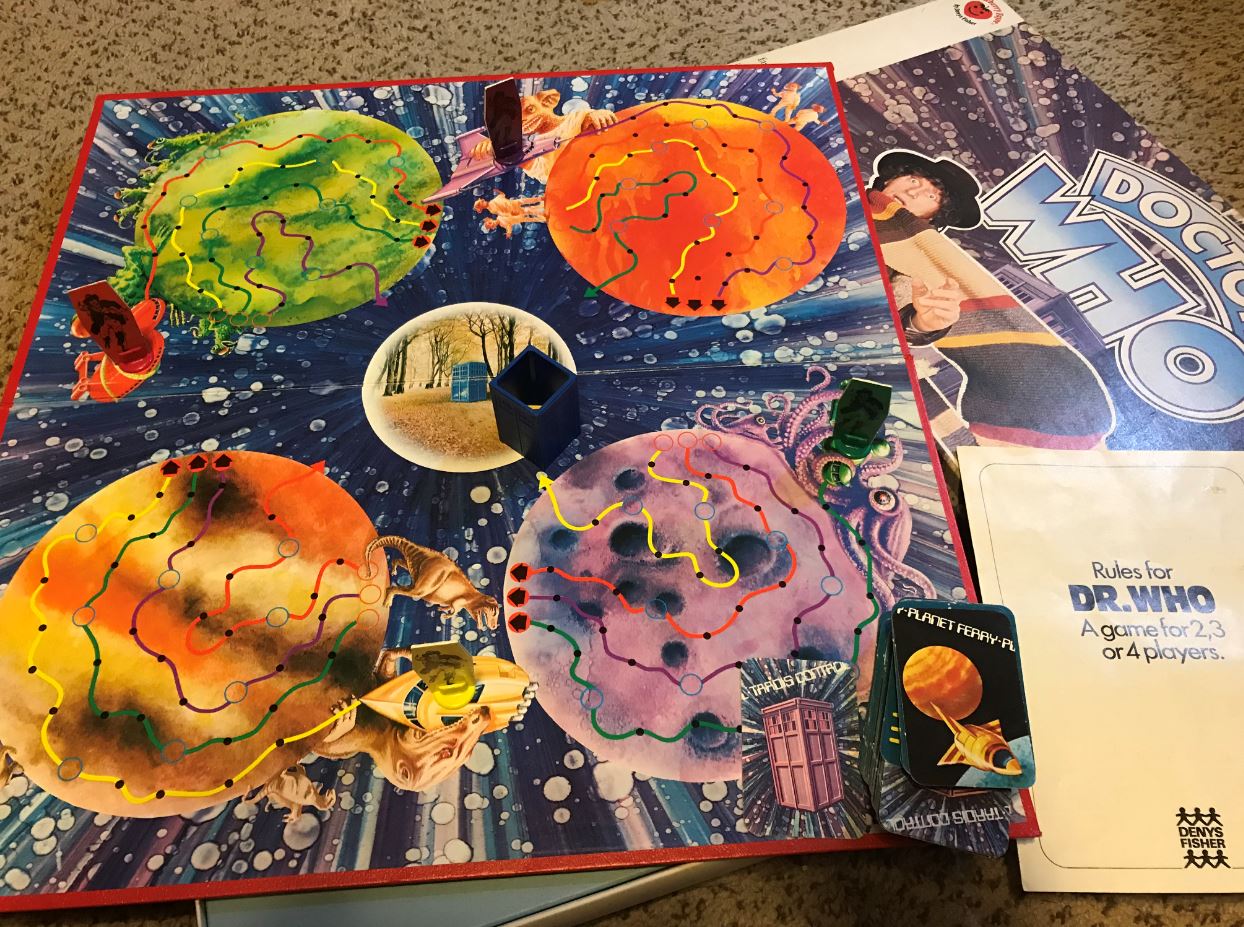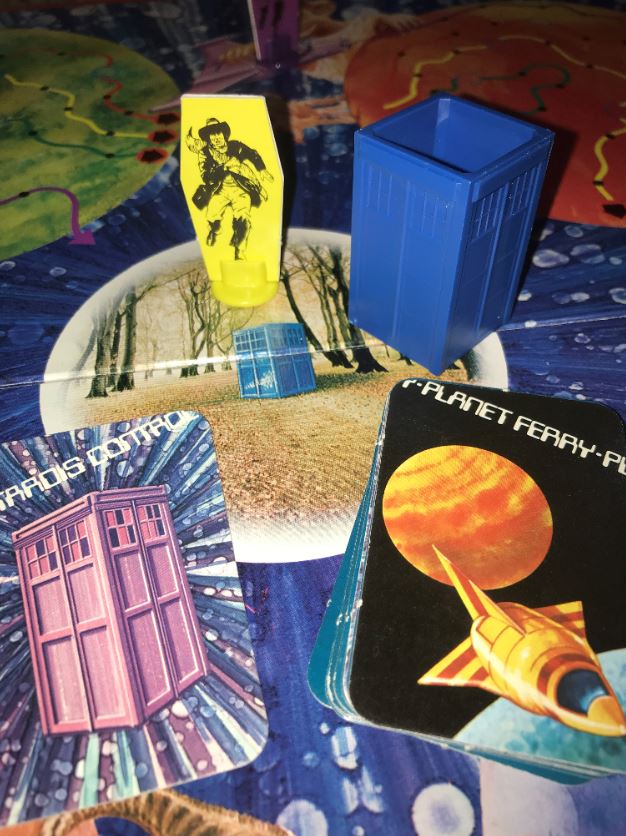 One of two Denys Fisher board games from the 70's, miraculously complete in the box. (The other being 'War of the Daleks' which is rather tricky to find intact these days since it has tiny plastic Daleks and a rotating internal dial mechanism that moved the Daleks back and forth along the board, both of which were prone to being lost and/or broken during play.)
Whoever did the artwork for this game apparently had the TARDIS described to them over then telephone by a blind man.
Strangely, three of the four spaceship-attacking monsters bear absolutely no resemblance to any known Doctor Who monster, but the dinosaurs on the yellow planet are clearly modeled off the terrible tyrannosaurus puppet from
Invasion of the Dinosaurs
, which is a very odd tie-in. I suppose the monsters on the red planet may
possibly
be Sea Devils, due to their head fins and netted mumus, but again... only if the artist had never seen an actual photo of the monsters and had them described to him over the telephone. Likewise, the purple octopi could be a badly described Kroll, but I have no idea what story the planet of the giant parrot-beaked tongue frogs is supposed to be from.
The game is set up a bit like Parcheesi, where up to 4 different players start off in alternate corners and move clockwise around the board, but everybody stays on their own "track". You draw cards which give you an option of moving X number of spaces, playing a "planet ferry" card (necessary to jump from each of the 4 planets), or a "TARDIS Control" card, which allows you to wrest control of the TARDIS away from another player.
The black dots are "monster encounter" spaces, where you must roll the dice to see what happens (usually forcing you to discard cards, go back spaces, sacrifice a TARDIS Control or Planet Ferry card, etc.) and the Blue circles are "safe" TARDIS circles that allow you to summon the TARDIS and move twice the normal number of spaces without having to roll for monster effects on the black dots, but while you're in the TARDIS, other players can play a TARDIS Control card to send you back up to 6 spaces, even onto the previous planet. It's not the most sophisticated game ever, but simple enough for children and adults to play.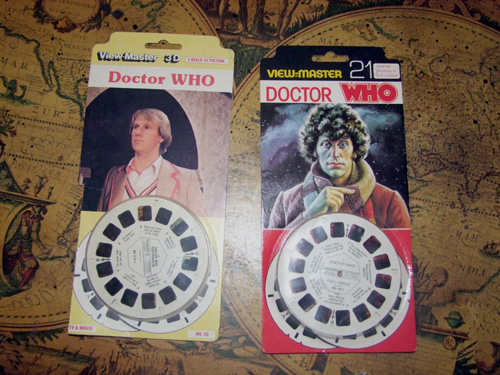 View master reels with images taken during the filming of
Full Circle
and
Castrovalva
.
And the obligatory collection of sonics (plus a few other misc "prop" items):