So I've been thinking about how to kit bash together the pieces of a Dhawan Master with an absolute minimal amount of sculpting.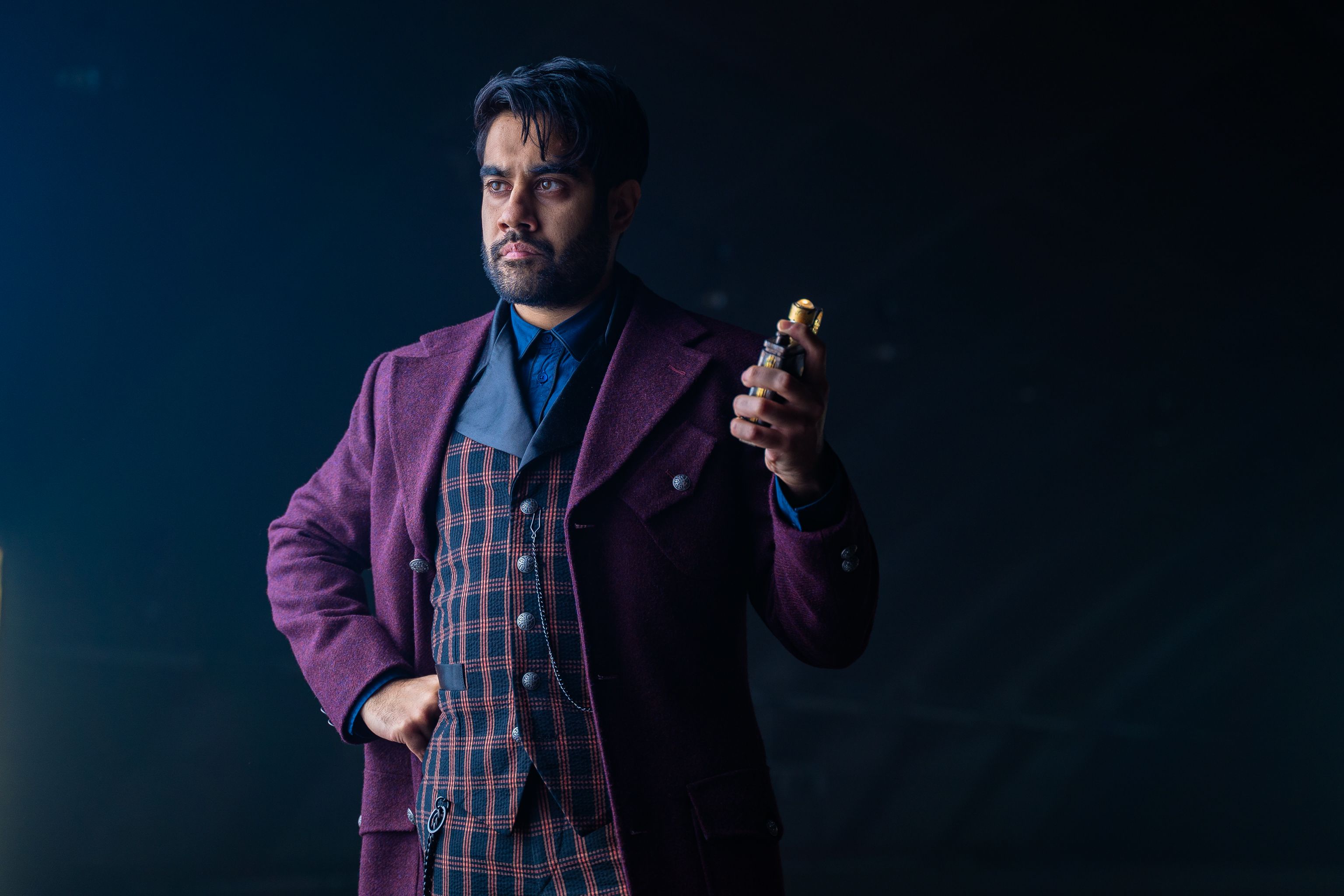 I think a couple of people have suggested using a Captain Jack head, even though the hair is parted on the opposite side. (Though on the proper side if this photo is the reference point.)
The lapels on the waistcoat are obviously a challenge, as I doubt there's an existing figure with anything close. Those may have to be hand-sculpted no matter what I do. But Bracewell's removable waistcoat piece would probably be a good starting point.
As for the base shirt, I'm thinking a Series 8 Twelfth Doctor would work, and heck. maybe even the whole body would be a decent base figure, even if it's relatively thinner than Dhawan. (Let's face it, Capaldi is relatively thinner than just about everyone.)
But I'd need to find a new coat, as the lapels are a bit narrow. Right now I'm thinking a "Destiny"/"Shada" Fourth Doctor coat might be ripe for repurposing? Though the lapels on that go a bit low. Maybe a Fifth Doctor would be a better route to take.
But I'm open to suggestions. Really, really open.