skifflebits wrote:Random question: How fine of a resolution would you need to print out a pair of sunglasses in scale with the 12th Doctor figure?
I made a set when I made Capaldi's guitar. Here's the STL file if you're interested:
https://drive.google.com/open?id=1rtWaJ-xEptmQO0znUb0pthXfWqciWwBS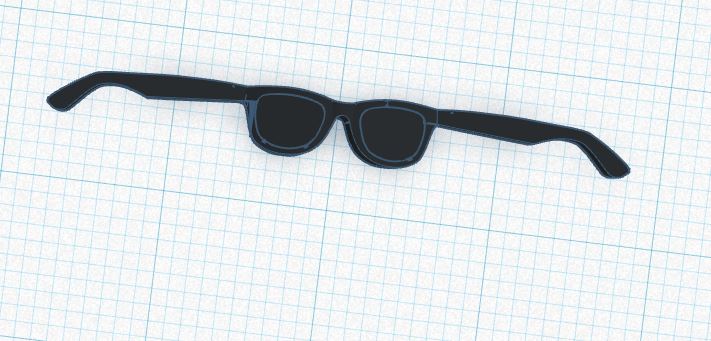 The problem is, even flubbing the design to be thicker than normal, It's still only about 2mm thick, and the stems are only about 1-2mm wide, every part of which is a recipe for disaster. Of course, the one and only time I tried to print it, it completely self-destructed, even on my HD machine. I never really expected it to work. Your filament control would have to be absolutely flawless to even think about pulling it off.
A SLA resin printer *might* be able to handle it, but since I don't have one, I've never had an opportunity to experiment.
I might give it another go on my HD machine once I get my new
Flexion extruder upgrade kit
, if I notice a substantial improvement in detail printing (I mainly bought it because my old extruder has been jamming, not because I expect it to work miracles). But still, in the off chance it does work at all, we're talking about a highly specialized and upgraded machine. It's still the sort of thing you probably wouldn't be able to have custom printed.