skifflebits wrote:I could also imagine a display that used only the back half of the support struts for a "cross-section" type effect.
It will be totally possible to do that, though there will be some holes in the floor base where the struts are supposed to connect.
So here's what I finally finished painting today: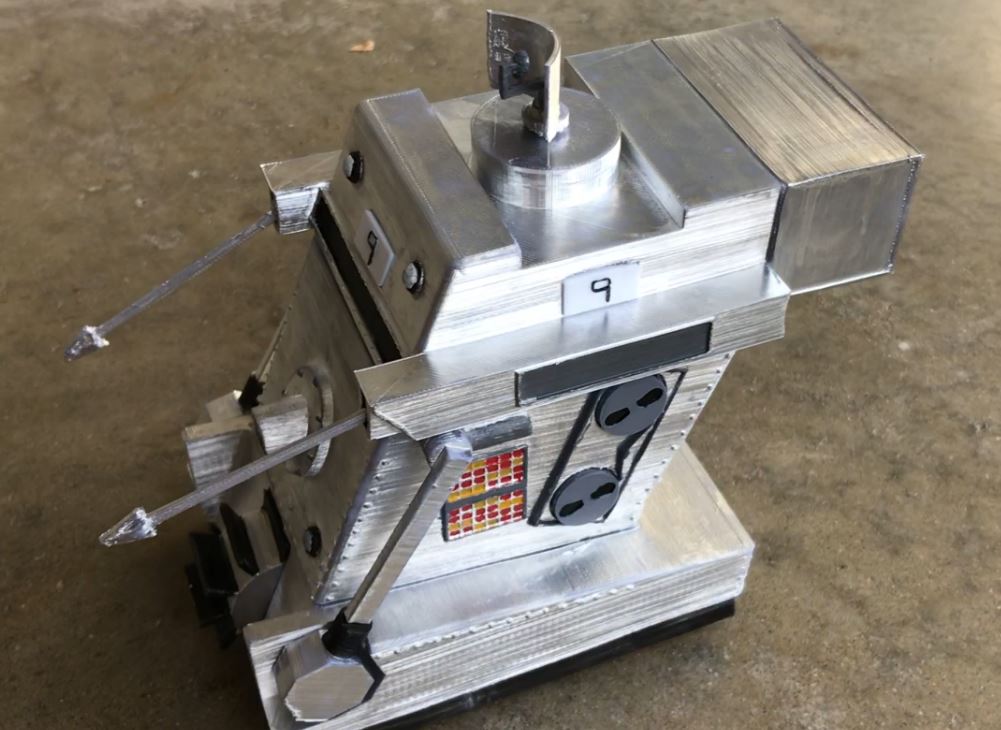 Features include:
Whomping arms
Moving guns
Rotating radar dish (can be made to spin with a rubber band, but I didn't want to risk breaking it)
Swappable number plates
Remote controllable with two GoBrix motors!
I promised the folks on Facebook I'd post a video of me driving the War Machine around when it was complete, so here is the "technically correct" version of that video.
https://youtu.be/T94cyzIkXmI
I say "technically correct" because the ThinkGeek GoBrix motors, while easy to install, are too under-powered to move the War Machine around reliability. What you see here is an edited clip showing the few times it *didn't* stall out and fail to move.
The design is supposed to incorporate 4 different RC motors (2 for drive, one for the arms, and 1 for the radar dish) and mechanically it works fine. Practically, I had to strip all but the drive motors out, then carve up the insides with a soldering iron to get the weight down to a point where it would mostly trundle forward. Even so, it still didn't have the torque required to turn.
I will be uploading a super-stripped-down version that cuts off every spare bit of internal surface area possibly that may make future printings easier to drive, but for now, it still functions fine as a regular non-RC toy.