Over the last few years I've periodically helped out other Who customizers by creating simple 3D printable pieces that they can use when modifying their own projects. So, in an effort to give back to the community that has been very supportive of my ongoing 3D Printing Doctor Who project, I've creating this separate thread specifically for requesting

geometrically simple 3D-printable pieces

for customizing existing Doctor Who figures/vehicles.
I previously said I wouldn't do this sort of thing, but I've been doing favors here and there and amassed a small collection of custom parts over the past few months, and there's no sense sitting on these designs if other people can get some use out of them. This is an experiment, and I may have to cut it off if it becomes too time consuming, but for now, I'm willing to help you guys out, as long as it doesn't cut into my own build time too much.
Please note that
I won't be recreating any

existing

Character Options pieces/accessories, no matter how hard they are to find
. This includes the Pandorica box, the K-1 Disintegrator Gun, Ace's Boombox, Sutekh's canopic jars, etc.
As with my own customs, I want to make it very clear that
nothing
I produce is intended to compete or take away from the profits of CO.

All pieces currently available can be downloaded/edited using this TinkerCAD link: https://www.tinkercad.com/things/0IoQXJb22md
(I may have to create separate links if I start running out of build space)
And here's a list of pieces I've made so far, with direct download links:

1970's Newbery TARDIS Base: https://drive.google.com/open?id=1CeB9IpdMS7ucMjVuXsfF-njslk0aPpbO
1970's Newbery TARDIS top: https://drive.google.com/open?id=1pleiixh5mNy16o292CX2sHpGKPg1d901
1980's Yardley TARDIS Base: https://drive.google.com/open?id=1JtBDek7NO5F6XUxurEkgcSKkvwwrVTkG
Movie/Supreme Dalek bumper (solid): https://drive.google.com/open?id=11LrS6IVzoEC82zSzvLi_f216tHjKV5Ac
Movie/Supreme Dalek bumper with holes for Lego wheels: https://drive.google.com/open?id=18wMJtCrt3CU9P-RaPeSxZ55uiXYMg3GB
Modern Dalek Bumper: https://drive.google.com/open?id=13K-T2sSejG6mVvY3QdzrkqoaXzQJf3Yl
Custom Sontaran Helmet (no eye holes): https://drive.google.com/open?id=1Zu6wSZMQYcasJ1lE3f5hGzYnqJOQgMay

Keep in mind that this is a thread for requesting simple (and I do mean
simple
) custom
components
needed for modifying or kit-bashing existing figures, not a "Can you provide all the parts I'd need to make an Emperor Dalek or build me the Rani's TARDIS?" request thread. Also, please keep the requests at least
tangentially
Doctor Who related. (Torchwood, comics, and other spin-offs are okay)
The
TinkerCAD
website I use is basically all boxes, cylinders, spheres, cones, pyramids, and other geometric shaped. If it can be made out of these simple shapes and is symmetrical, I can probably build it for you, but note that pieces smaller than about 5mm diameter won't print on most printers, so don't bother asking for tiny parts or accessories like guns, sonics, dalek arms, eyestalks, Nitro-9 canisters, etc.
Please only request parts if it's
something you

actually need

for an ongoing build project, and fully intend to have it printed.
Don't just chime it with random "hey man, it would be cool if you made a _______" requests. Also,
please provide

exact

measurements of what you need, in mm
, preferably in easy to read drawing format, like the examples below: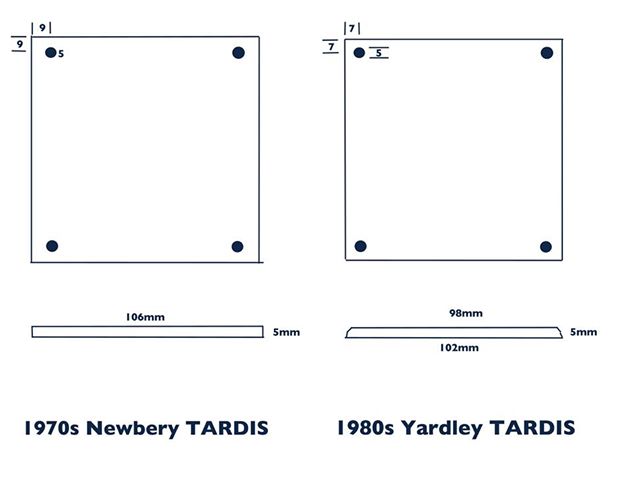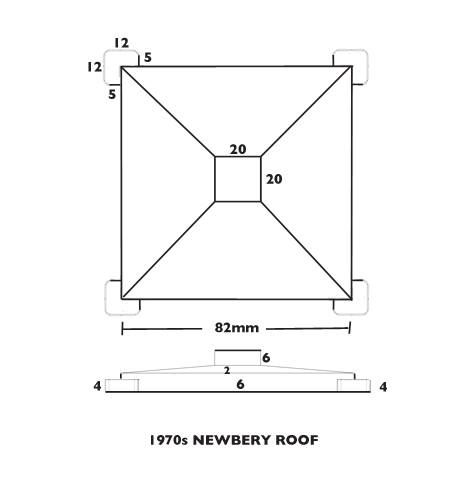 If you print the object, please let me know how it works out. I won't be test printing any of these, so there's no guarantee that everything will work exactly as intended, but dimensions can often be a fiddly thing, so if a 5mm hole is slightly too small or needs to be moved 2mm to the left, let me know, and I'll try to accommodate.
I fully reserve the right to help whoever I feel like, and ignore any requests that are too complex, vague, wouldn't print, or would be wasteful of my time.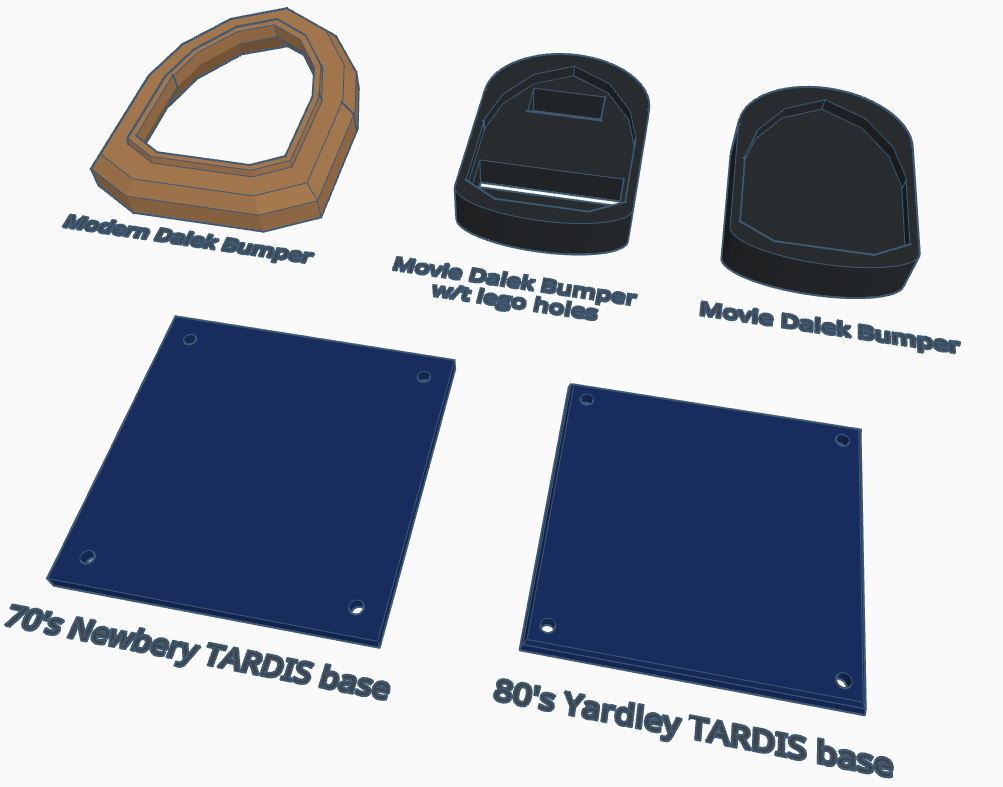 If you do not have a 3D printer of your own, you can use services like
3Dhubs.com
to locate local printing services near you.
Rates will vary greatly depending on the size and complexity of the model and how many people in your area can perform the work, but are generally more affordable than going through ridiculously overpriced international services like Shapeways.
All pieces are designed to be printed at standard 0.1mm (100 micron) layer height unless otherwise noted. If you are using a commercial printing service, you may need to confirm that they are printing at this level, since it seems a lot of companies jack up their layer heights to 1.0mm instead, which allows them to print significantly faster, but causes all slopes and curves to have a very noticeable ziggurat-like step pattern.
If your custom piece has sloped or diagonal edges, you may have to get really specific and request a layer height of 0.1mm to ensure you get a quality print, which is another reason to find a local printing service where you can talk to an actual human.