It's a good thing I don't actually do any of this stuff for money, since I'm constantly changing tracks, but the Capaldi console and Cailleach figure has been temporarily put on hold because we have a new designer named David Turner who has recently joined our Facebook group who specializes in heads, who has been kind enough to share his work for free, beginning with an absolutely stellar recreation of the Meddling Monk. This was a figure I intended to work on myself at some point, so I already had a fairly good starting body picked out. Luckily there are a lot of monks and saints with statues and
Saint Anthony of Padua
proved to be a close enough match to get me started. This is where I'm at as of last night: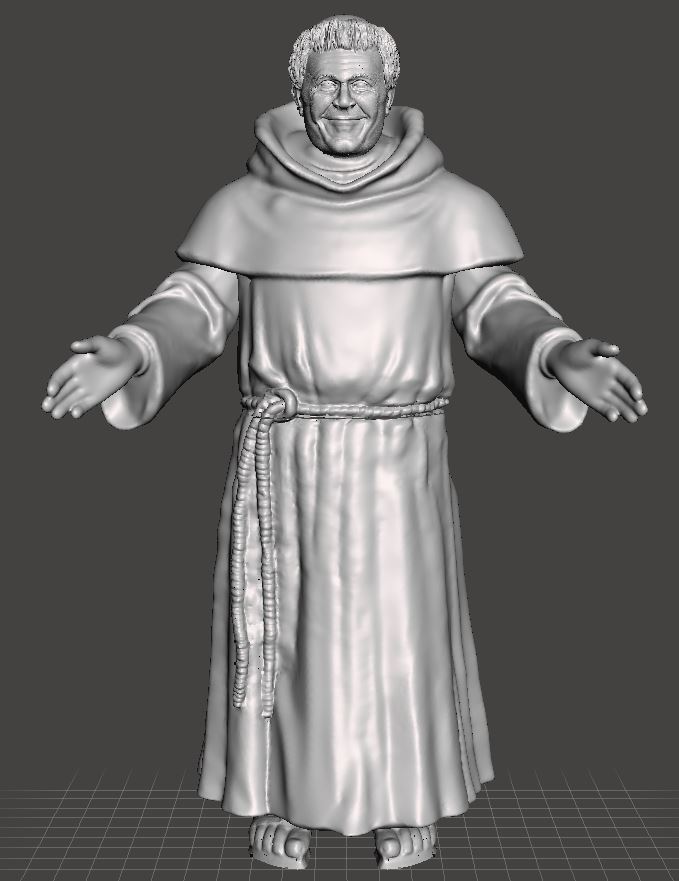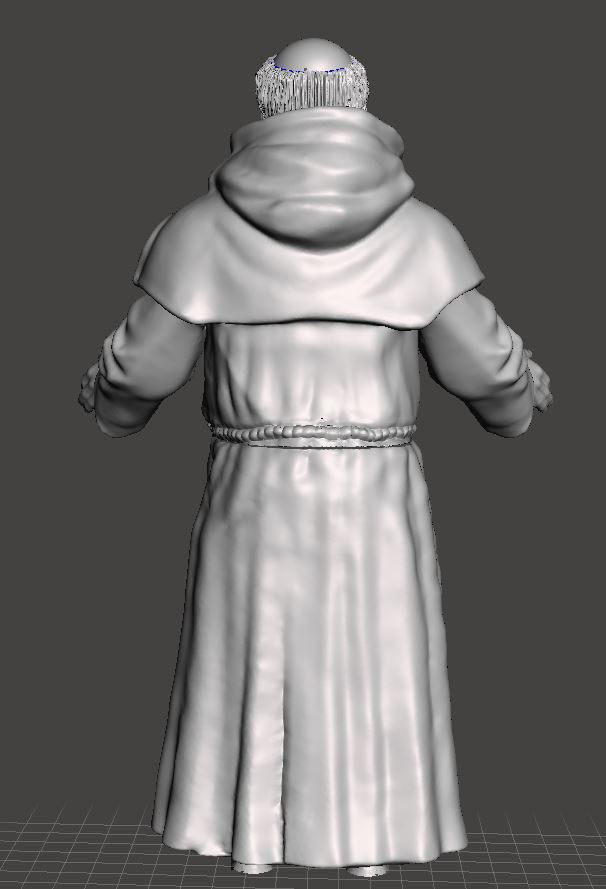 I spent most of yesterday tweaking the original source body to be closer to the Monk's proportions and a bit more symmetrical, separating out the arms, adding in some feet, rescuplted the rope belt to be a single strand only, and modifying a few other bits and pieces here and there like cutting down the back cowl to have a straight across cut rather than a triangular point.
It's looking close enough that I could probably release it now, but I'm going to spend a few more days fine tuning it for maximum screen accuracy before I start adding articulation, which should be fairly easy, since it's all simple rotational pivots except of the elbows. I haven't gone back and rewatched the entire episode yet, but from source photos and YouTube clips I can tell that the Monk's cowl V's up a bit in the front and has three buttons and a draw string. I also need to add the oversized ring to his right hand, smooth out the edges of the back cowl, shrink the hood slightly so it's not as wide (a side effect of stretching the model to give him some extra paunch) and make the tip of the hood a little pointier so that it almost touches the bottom edge of the cowl.
But all in all, this may end up being the easiest figure, and certainly the easiest remix figure, I've ever worked on, and I'm pretty sure I'll have it finished and ready for test printing by
this weekend!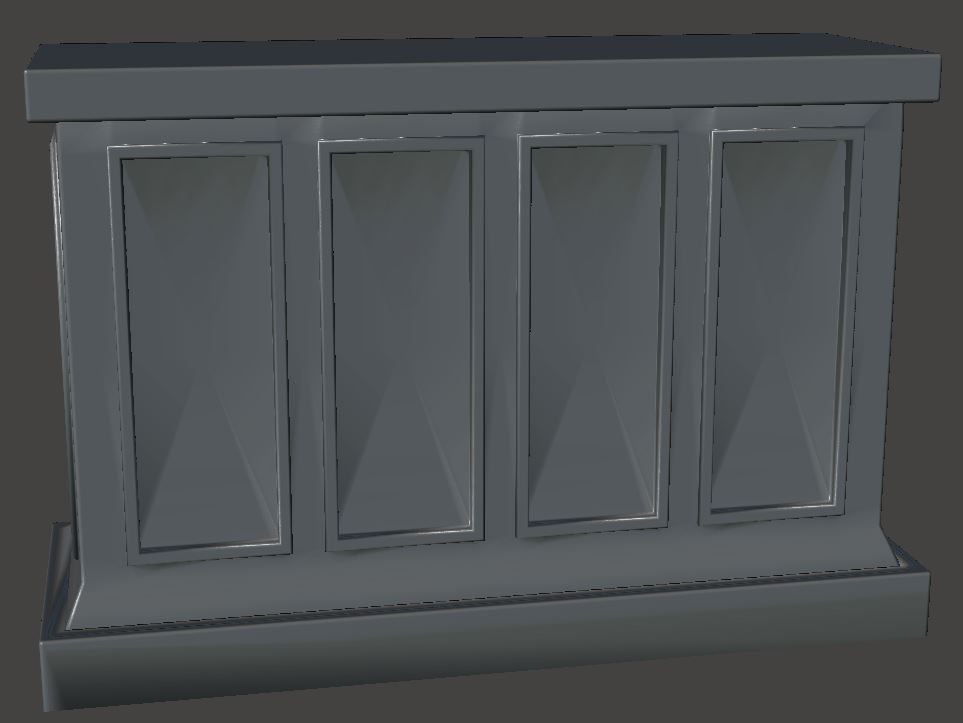 But that's not all! One of our other designers, Jeffrey Fink, has already built a Monk's TARDIS, so I'll be adapting that as well to create a complete
Time Meddler
set to rival anything produced by Character Options!
I'll be adding some stone texturing to Jeffrey's design, and as a super sneaky bonus, I'm going to take the late great Chris Jones' wonderful 60's TARDIS console and shrink it down to about 1.5" in size, so (for those who want to print the optional parts) you can open the doors in the back and see the tiny little shrunk-down console room inside!
And as a
bonus
bonus, I'll resize the sonic shades I made for the 12th Doctor into a pair of sunglasses you can put on the Monk to recreate the desert sequence from
The Daleks' Master Plan
.
Meanwhile, David is currently working on a Tobias Vaughn head (which with the addition of some cheesy facial hair can become Mavic Chen) and one of our other modellers has created a rather nice Nyder from
Genesis of the Daleks
. All three of these figures should be able to use modified versions of my Noah body, so I expect there will be several humanoid figures coming down the pipeline in rapid succession.