Shifting gears a bit... while my paint job is less than stellar, removing the spaces between the neck slats on the Incubator Dalek made it look so much better, and you can now see the Stengos mutant sitting inside!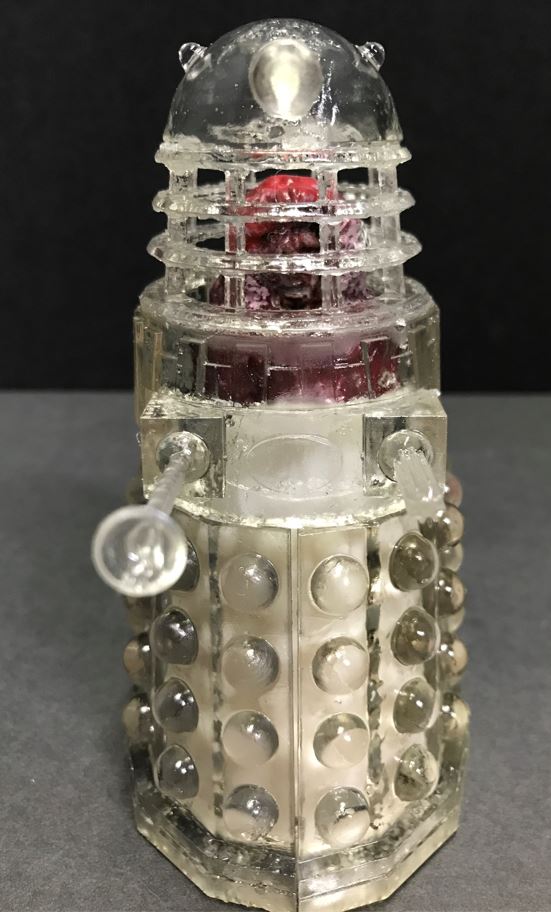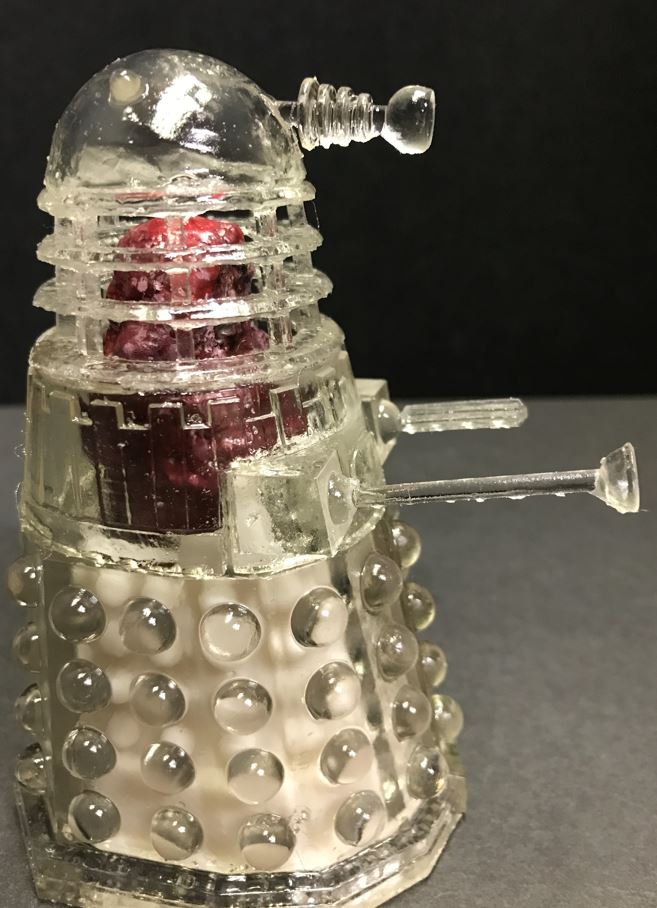 Stengos ended up being a little bit short for his incubator, so I went back and extended the Z-height by about 4 mm, which should bring the top of his head up level with the bottom edge of the dome, which will be more screen accurate anyways.
Also, since you can now see him clearly, I went back put a little more effort into improving the overall surface detail, including adding in the random scraggly wires ....and a few dollops of shaving cream!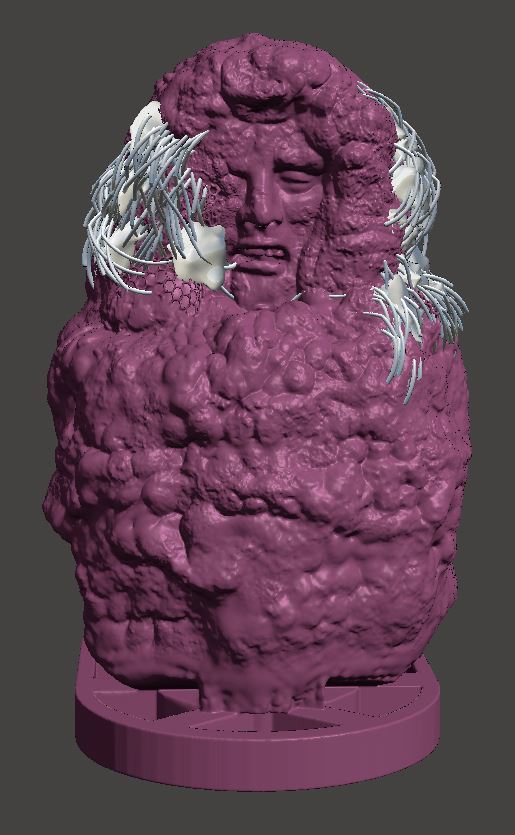 The Google Drive files on the website have been updated to this latest version, which now include the original solid neck version, the open version, and the open version with 1mm supports I added in manually to make sure it didn't collapse during printing, since the slats and rings are incredibly thin.