Welcome to the thread for the 3D Printing Doctor Who Project!
Troy Ryan Wood, aka '
bluehinter
' on here formerly... Since my old thread got wiped with the server reset, I guess I'll use this opportunity to restructure things in a slightly more organized manner, and include a FAQ section for those who are new to the 3D printing process. Otherwise, watch this thread for semi-regularly updates and work-in-progress photos of how my latest build projects are going.
I started this project specifically for Doctor Who fans with access to 3D printers, who are looking to plug the gaps in the official 5.5" scale toy line with *FREE* articulated models that you can print at home, paint and assemble, and then proudly display on your shelf alongside the rest of your figures!


Here's a short video introducing the project: https://youtu.be/1RgA8s-hfuQ

Quick Links:
List of Available Templates
To-Do List (and 'Nope' List)
3D Printing FAQ
Finished Figure Gallery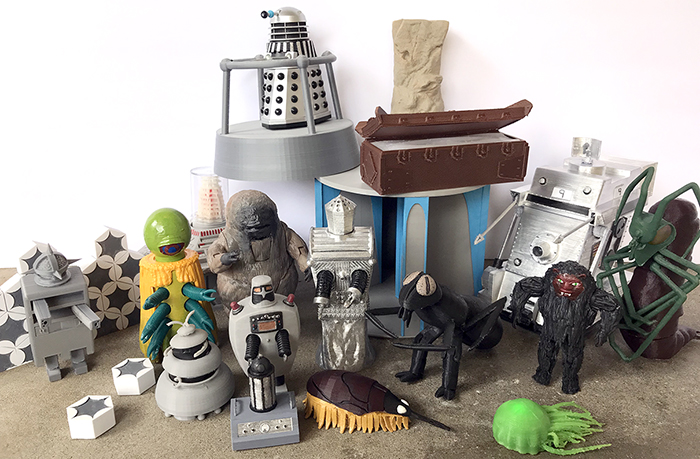 The Rules:
1) I will only make templates available as long as licensed versions of the figures do not exist.

(If Character Options announces their next figure will be a Quark or Alpha Centauri, that template will immediately be pulled from the line-up.) While it seems increasingly unlikely that we will ever get official versions of these figures, anything that CO does choose to release will undoubtedly be of higher quality than what I can create myself, and I do not want to jeopardize their profitability or the release of future figures by producing "cheap knock-offs."



If I take down a template, it should go without saying that I do not want anybody else passing around copies they might have downloaded before I made it disappear.



2) I will stop sharing templates entirely, including all future releases, if I catch anyone attempting to profit by selling these figures or designs on eBay, Etsy, at conventions, or reposting the designs for sale on 3D print-to-order sites like Shapeways, etc. (and I *am* watching. Do not take this warning lightly.) This is strictly a not-for-profit fan project. As long as we all agree to play nice, I plan on releasing new figures on a regular basis for at least the next five to seven years!



3) For a number of reasons, this project is restricted to monsters from the classic 1963-1996 era of Doctor Who only.

Mainly, this is because I want to stay on the good side of the BBC (and their lawyers), but also because most modern era monsters were produced with HD television in mind and have significantly more complex costumes than their clunky 60's, 70's, and 80's counterparts, which makes them too difficult for me to reproduce given my limited technical skill.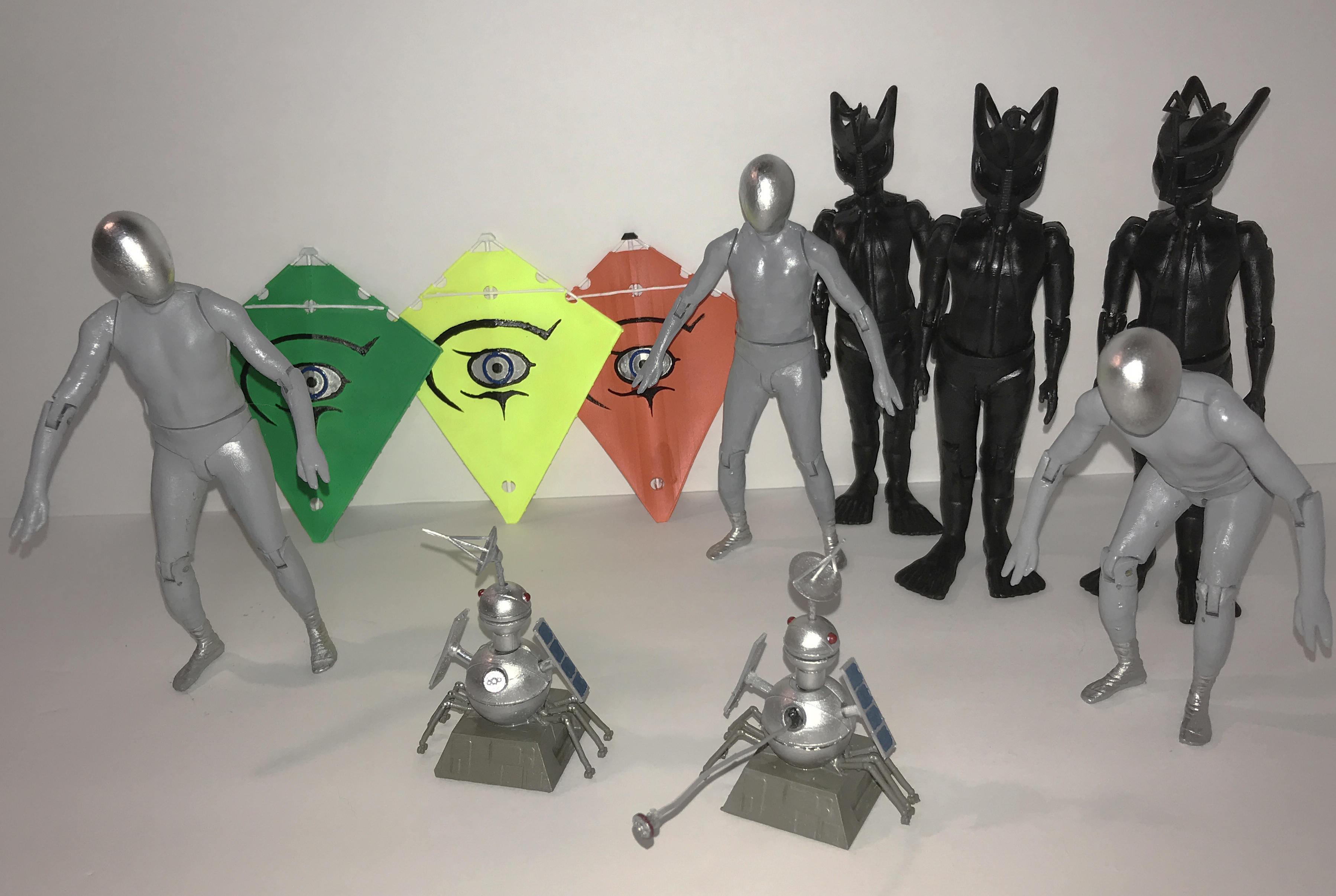 All templates are 100% *FREE* to download, and can be access from the Templates page on https://www.3dprintingdoctorwho.com/


We also have a new Guest Templates page for designs created by other artists, which is not limited to just 5.5" scale figures, and also includes customizing pieces, full-scale props, costume pieces, and other fun stuff!
If you've created a professional quality 3D model you want to share, feel free to contact me on here or via the
3DPrintingDoctorWho facebook group
, and I'll be happy to add it to the site.
Please note that new templates often require several rounds of prototyping and test printing until I am satisfied that optimal quality has been reached, so always consult the
Templates
page first to see which designs I consider "finished" and which still "require tinkering" before printing yourself, and especially before using a service like
3DHubs.com
to have someone custom print them for you.
One last thing, and I cannot repeat this strongly enough...

UNDER NO CIRCUMSTANCES will I custom print figures for you.
This is a hobby and extension of my fandom, NOT a business.
DO NOT ask if figures are for sale, if I take custom orders, if I am willing to do custom design work for you, if I *know* people who can print figures for you, or if I can provide estimates for how much it would cost to have one of these designs commercially printed.
The answer is an emphatic
'NO!'
on all counts. Otherwise, I am happy to answer questions about my figures, design process, or 3D printing in general.
And now, on to the templates...