Posts: 4868
Joined: Wed Jun 12, 2019 4:54 pm
---
Posts: 414
Joined: Tue Jun 11, 2019 9:23 am
Have the Doctor regenerate, but their new face isn't shown. There's a close up on the Doctor's hands operating the console and the Tardis flies off into time, leaving it up to the audience to decide what the Doctor looks like and the types of adventures they have
Doctor who is the kind of show that doesn't need a proper conclusion.
"It seems that I am some kind of a Galactic yoyo" Jon Pertwee- The Claws of Axos
---
The Doctor meets a Dalek. Instead of bragging about being the dominant species, or unveiling its evil plans before failing spectacularly to fulfil them, it just shoots him / her. The end.
---
Posts: 4868
Joined: Wed Jun 12, 2019 4:54 pm
I fully support this plan.
---
we get to just the most exciting, dramatic, "how-will-they-get-out-of-this" moment in the show ever...

dissolve to William Hartnell closing a book

Hartnell: "And then the dream crab fell off my face, and I realised it had all been a dream. I never left gallifrey, regeneration isn't even a thing, timelords just look like this forever"

an audience of william hartnells sits listening to the story

Hartnell 2: What about susan?

Hartnell 1: that was just me

Hartnell 3: borusa?

Harntell 1: also me!

Hartnell 4: what about Jon Pertwee

Hartnell 1: just a scarecrow I saw in a field once

Hartnell 5: Great!

END
---
Posts: 4868
Joined: Wed Jun 12, 2019 4:54 pm
I will pay for someone to deepfake this
---
I mean I've literally filmed this with my friend as hartnell, I dont think it would be a lot of work to deepfake hartnell's head on
---
Posts: 4868
Joined: Wed Jun 12, 2019 4:54 pm
Imgflip, for me: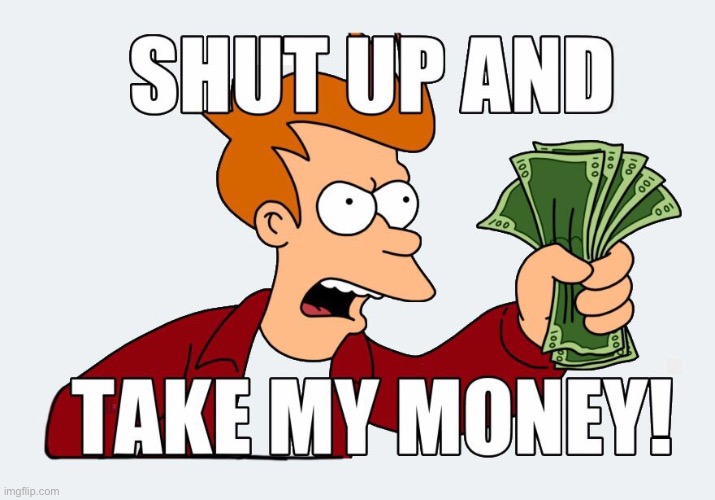 And imgur, hopefully for you:
---
congtratulations on finally successfully guring an im
---
Posts: 4868
Joined: Wed Jun 12, 2019 4:54 pm
I feel immensely proud. It only took, what, 10 months? Scary.
---